I started early tonight on a tree given to me by Sue S, a Chinese Juniper.I decided to add a little wire and do a bit of styling but got carried away and did not stop until it was just about finished.
This was the tree last week before removing any branches.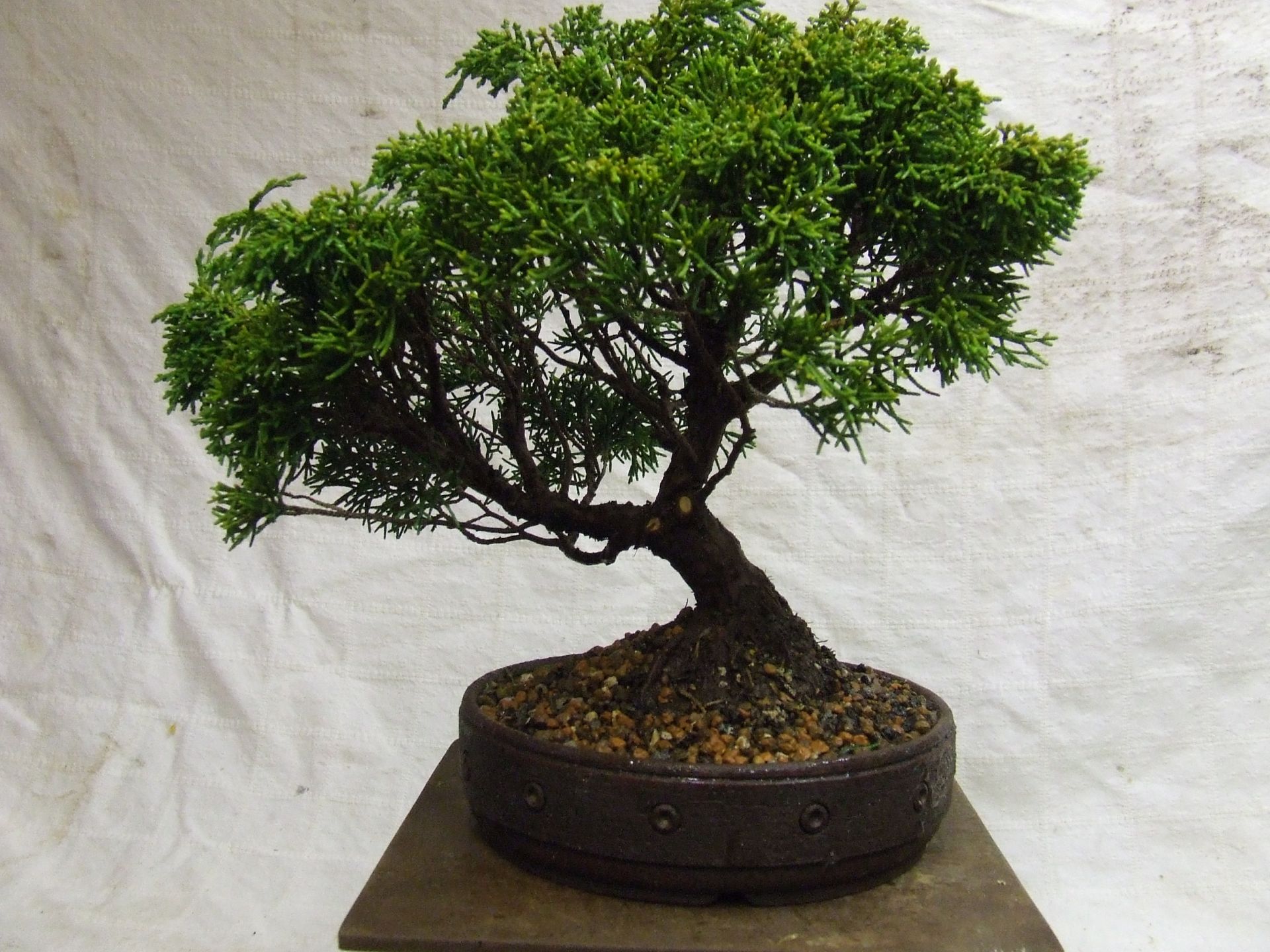 After initial removal of branches.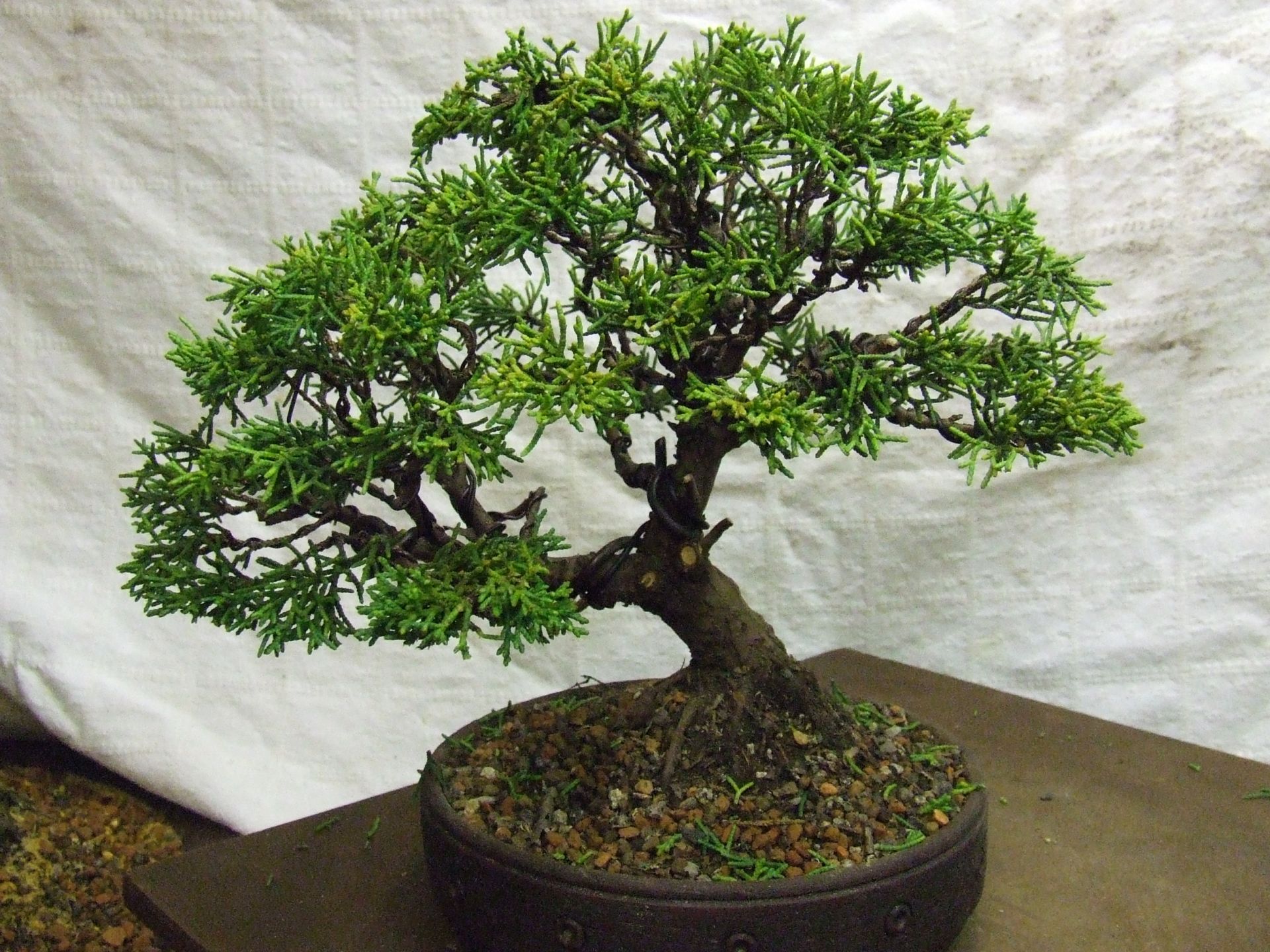 After styling, I think I must have learned something from watching Ryan Neil because it looks quite good, to me anyhow!
First to arrive tonight was Simon R who came with yet another Cotoneaster he had collected.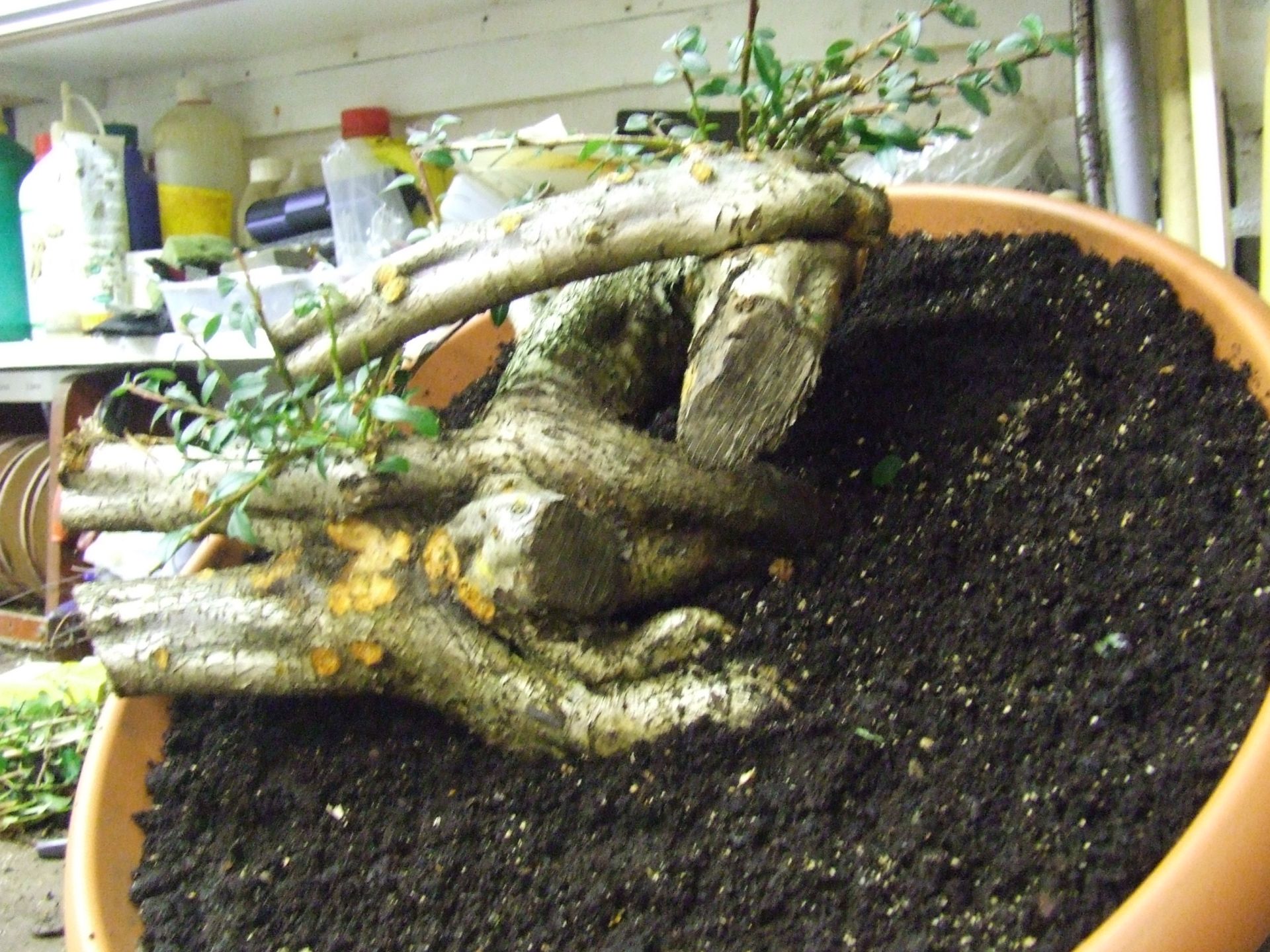 Unusual shape, but still some branches need to be shortened.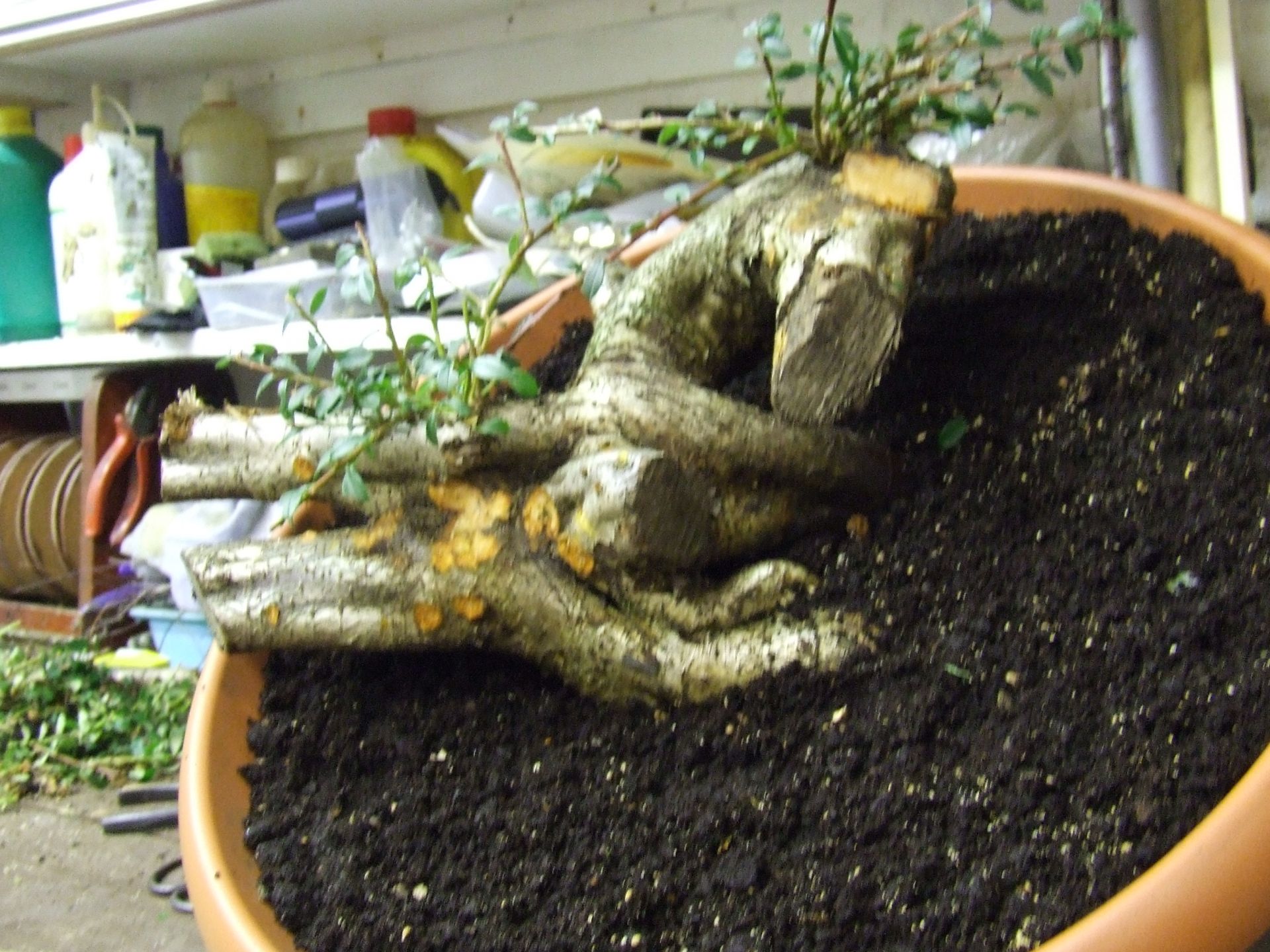 As you can see from the photo above the potting angle needed to change and as it was only just potted we decided to change it and tie it in.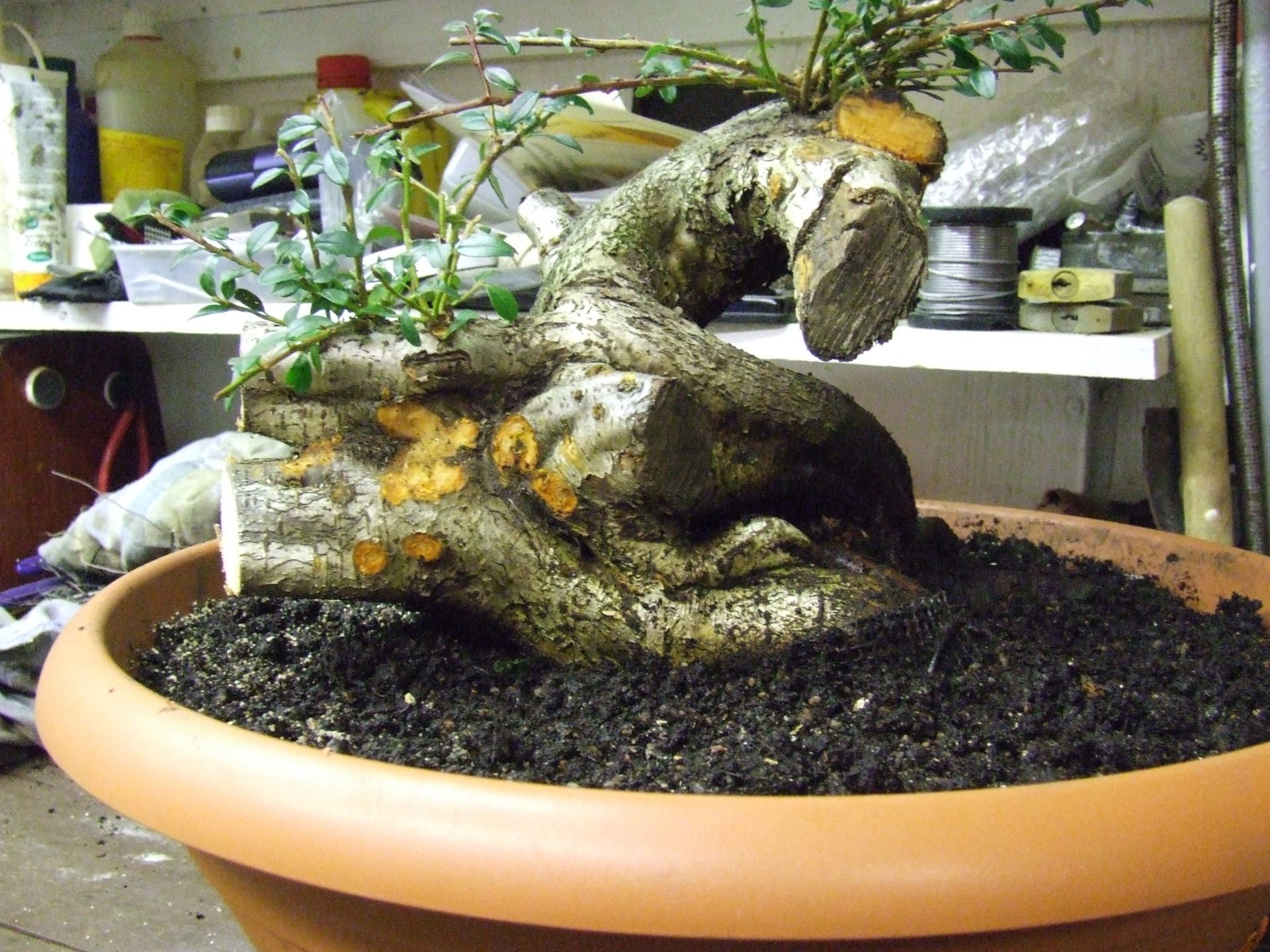 All it needs now is two or three years growing, some carving, some styling and hey presto, a classic bonsai.
Ken M brought along his Taxus, which has suffered quite badly in previous winters but not this year, as it has been kept in a cold greenhouse.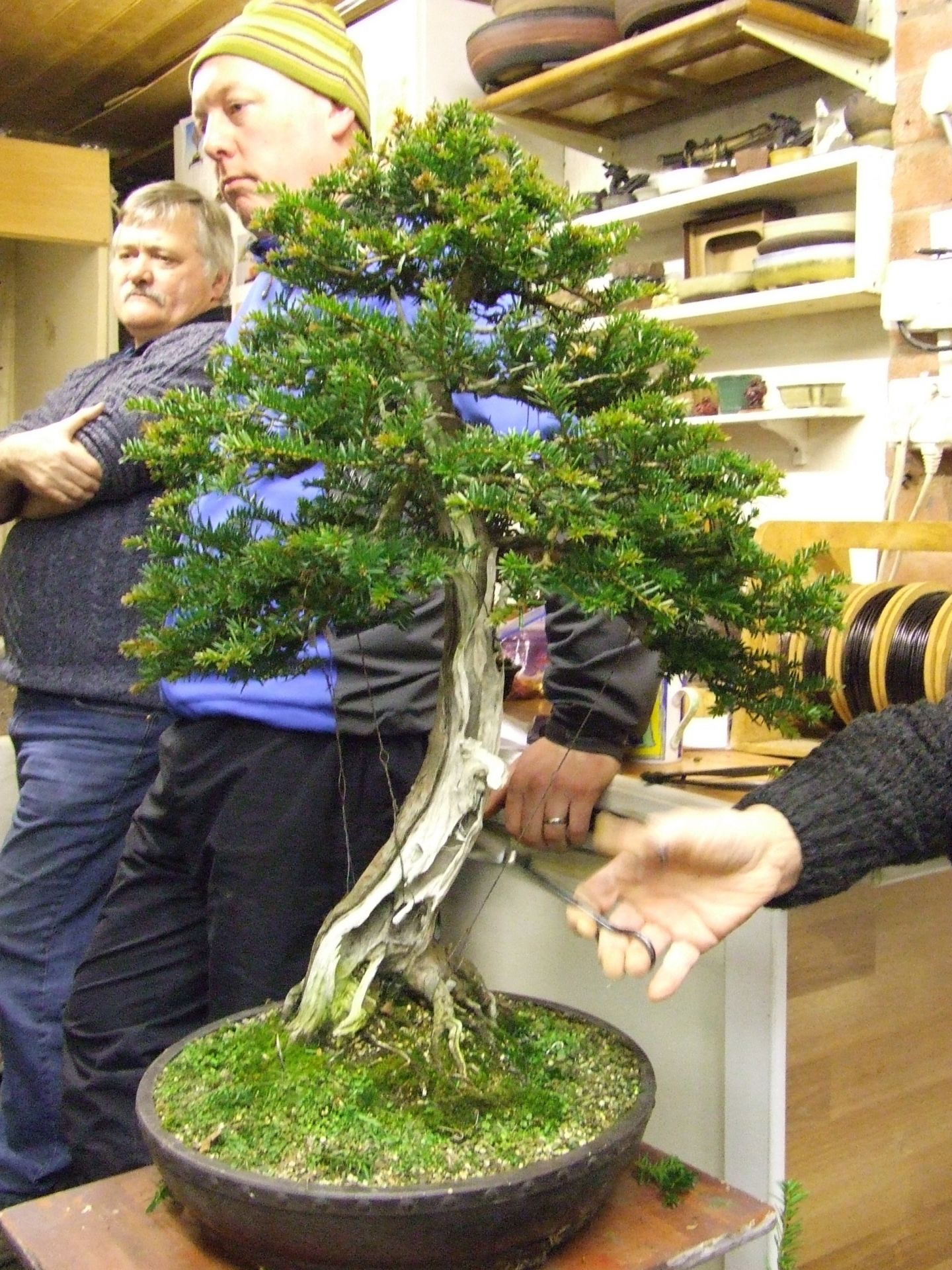 It looks a really good colour and healthy.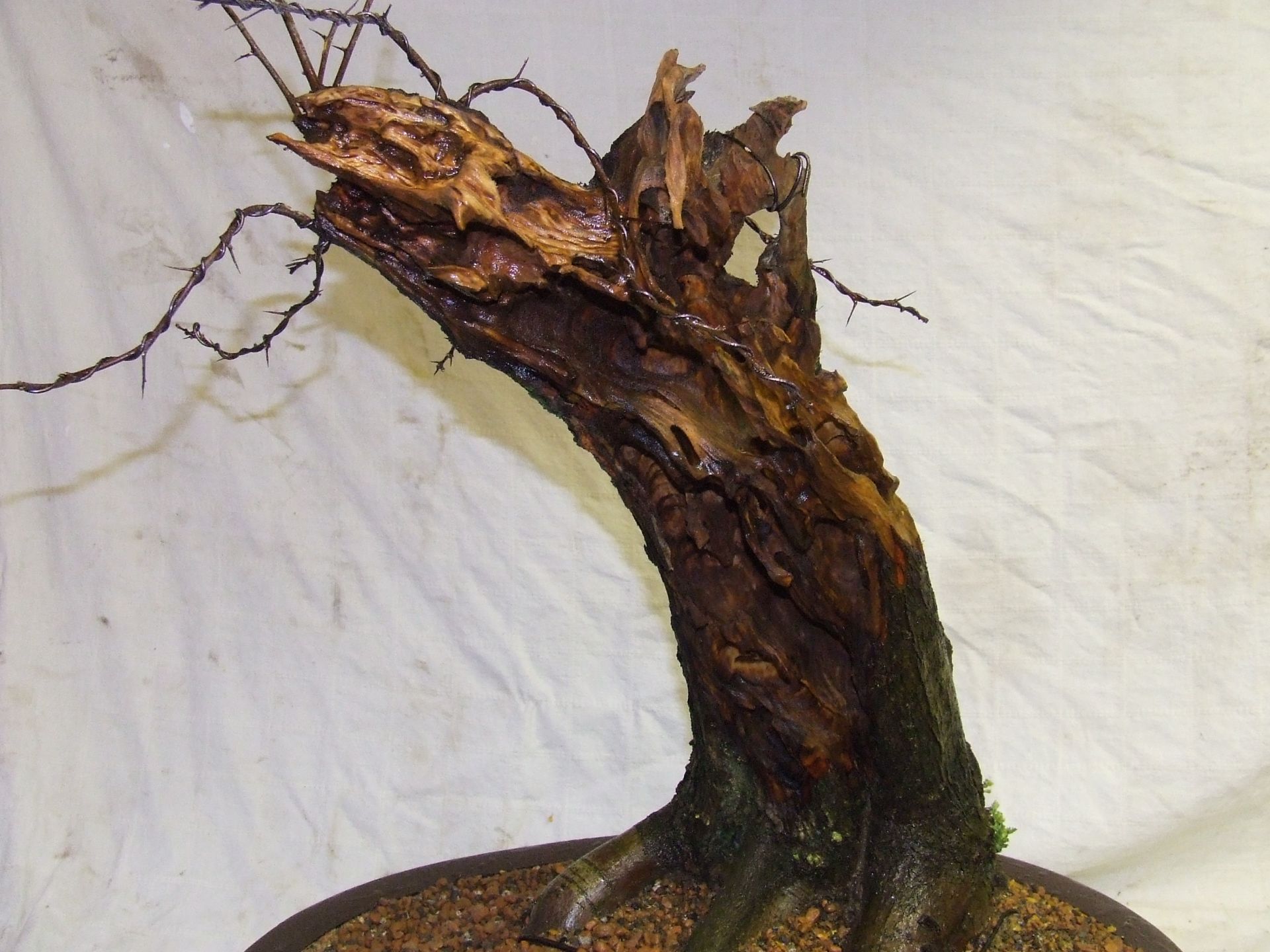 Another view of the deadwood I have been refining this week on a Hawthorn.
Another night comes to an end all to soon.