A very full night with nine visitors in all, four of them arrived with Len G who was in the area and called in with three friends, one being Dev from Carlisle who wants to get into Bonsai, so Len brought him over to meet us.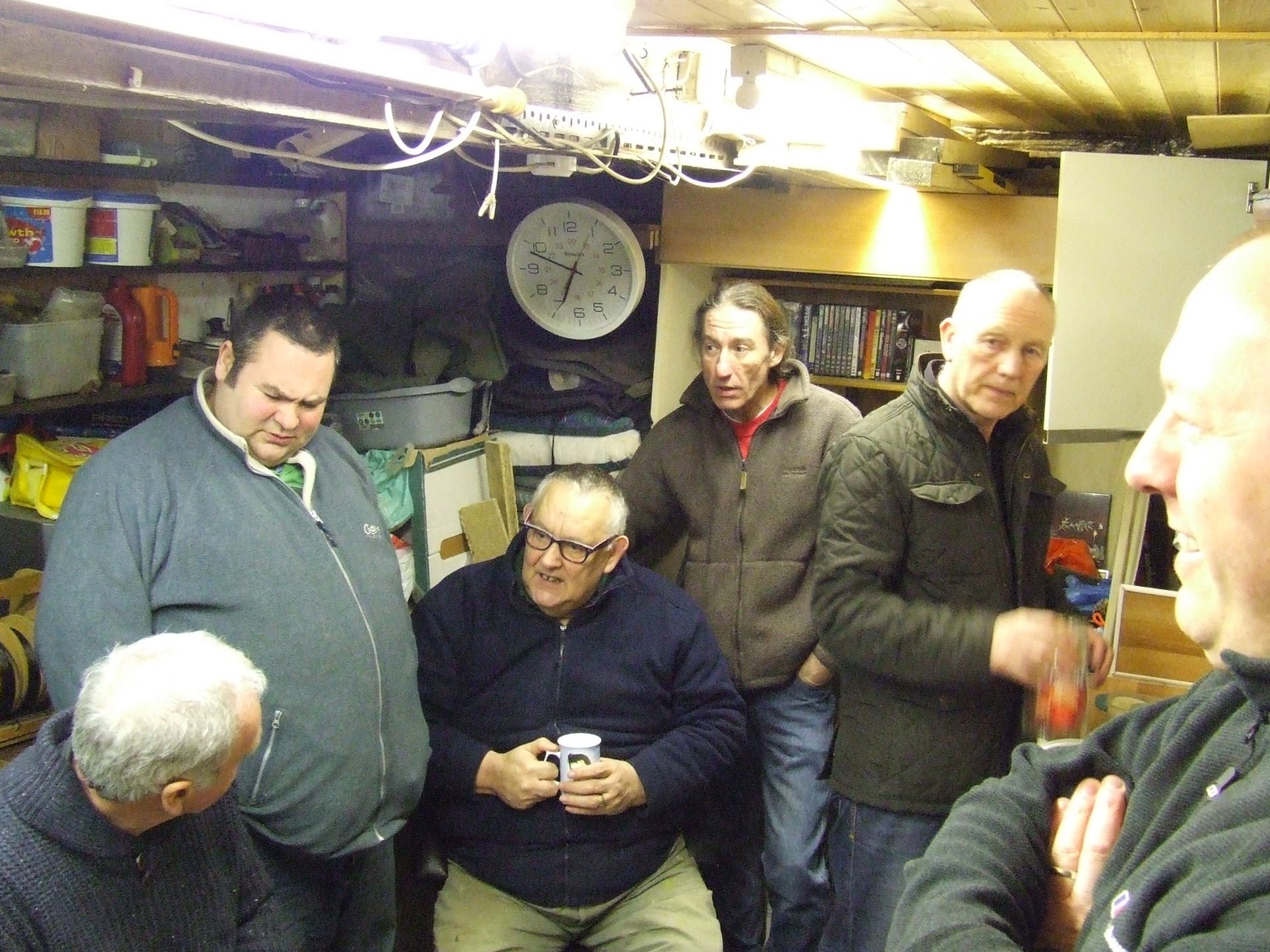 I think we will see quite a bit of Dev, who is seen standing just behind Len, as he seems very keen to learn more about our passion for Bonsai.
Needless to say we did not have a lot of room in the studio to work, but we had a really good natter.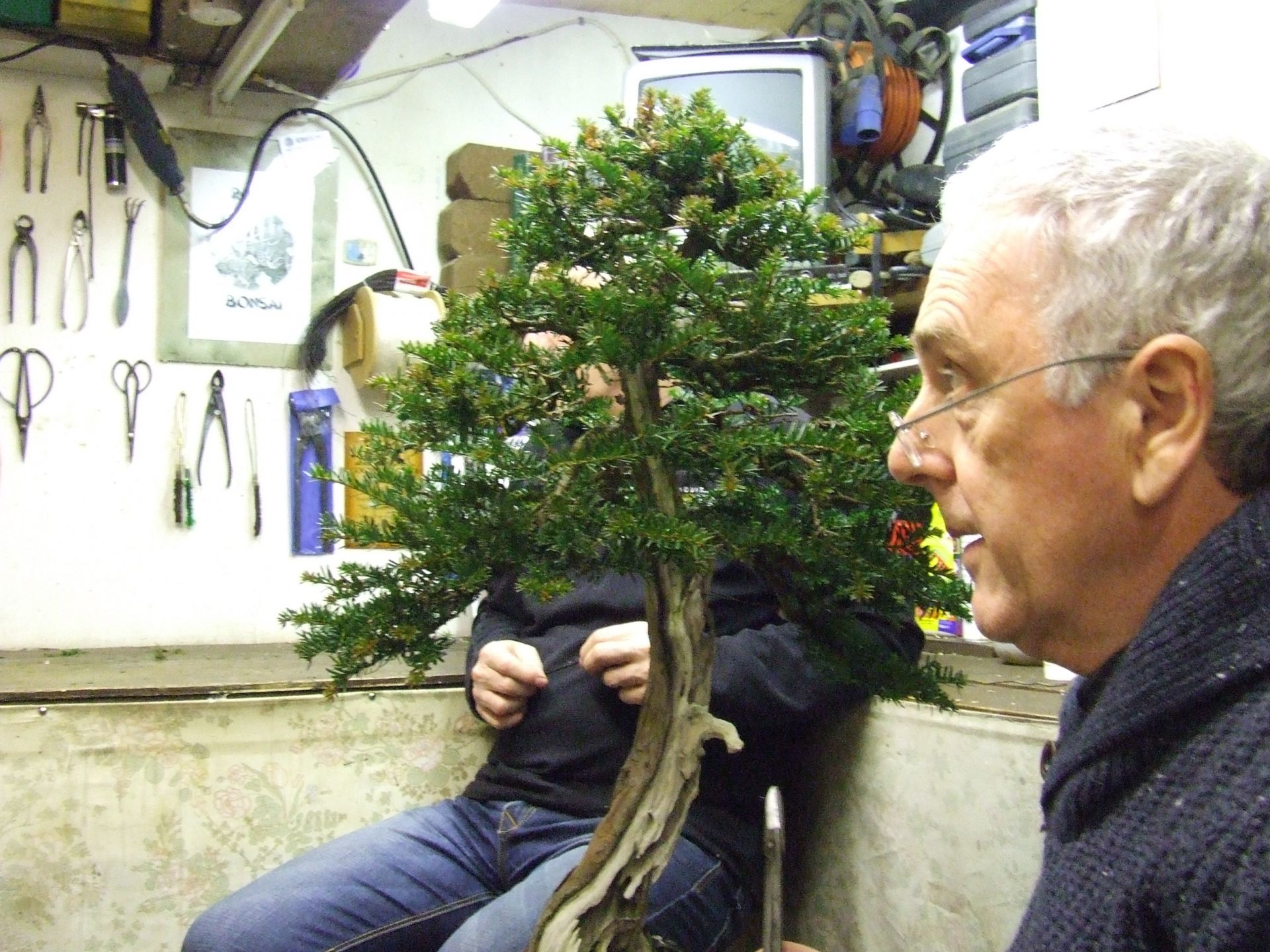 When we got a little more room we started on Ken's Yew which he left last week.But all we achieved was to do a little thinning out.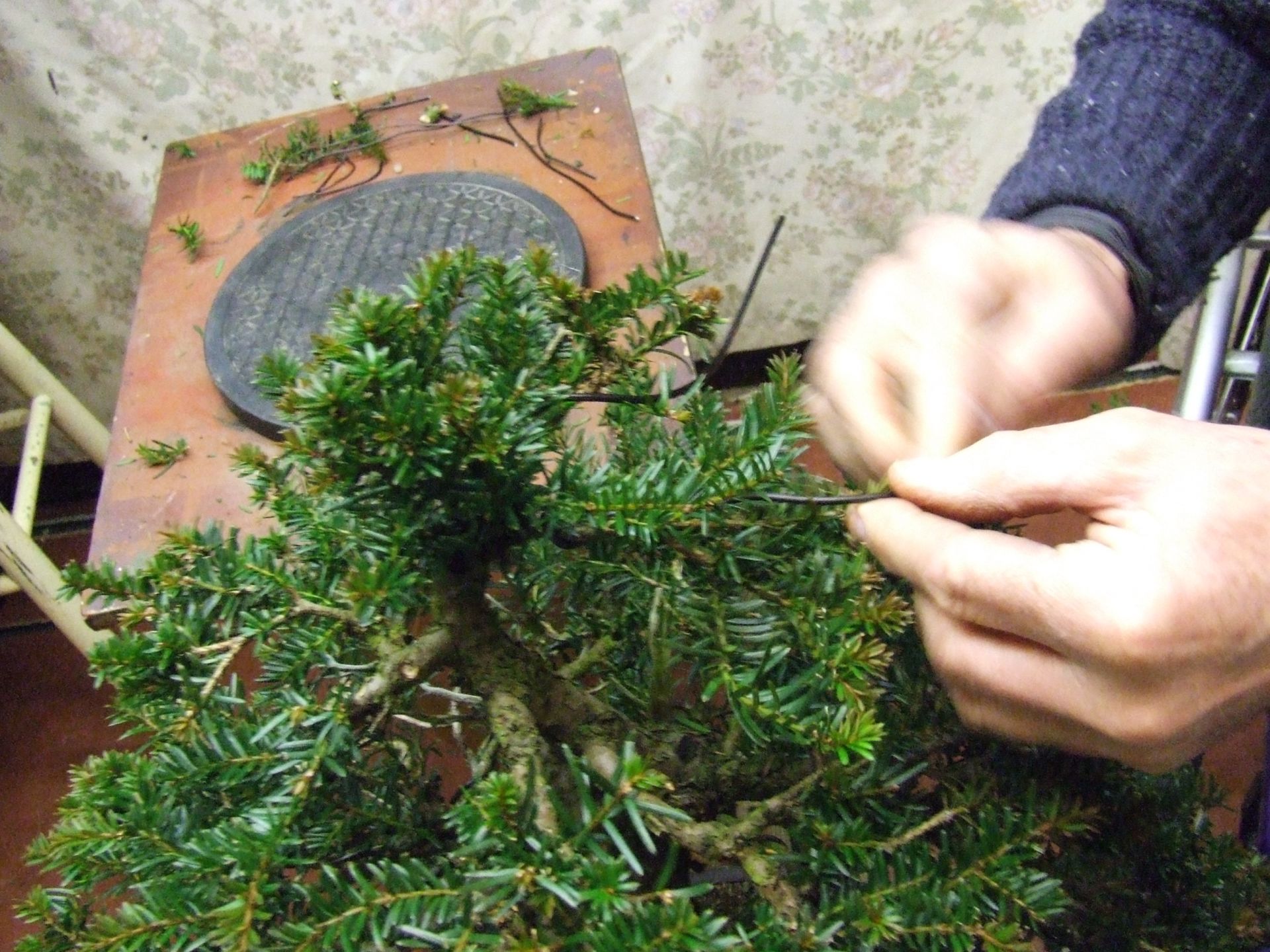 As this photo shows we took a lot of heavy branches fron the crown to thin it out, now all we have to do is wire some of the smaller branches down and form a new crown.
I hope to do some more work through the week ahead but I will have to leave some for Ken to do next Monday night.More pics next week.