Here we go once more, the first novice workshop at Willobog bonsai in 2013 is tomorrow. I am looking forward to it as this time of year is sort of inbetween, a little to early to repot unless you can keep frost free,also the tree's have not yet started to grow.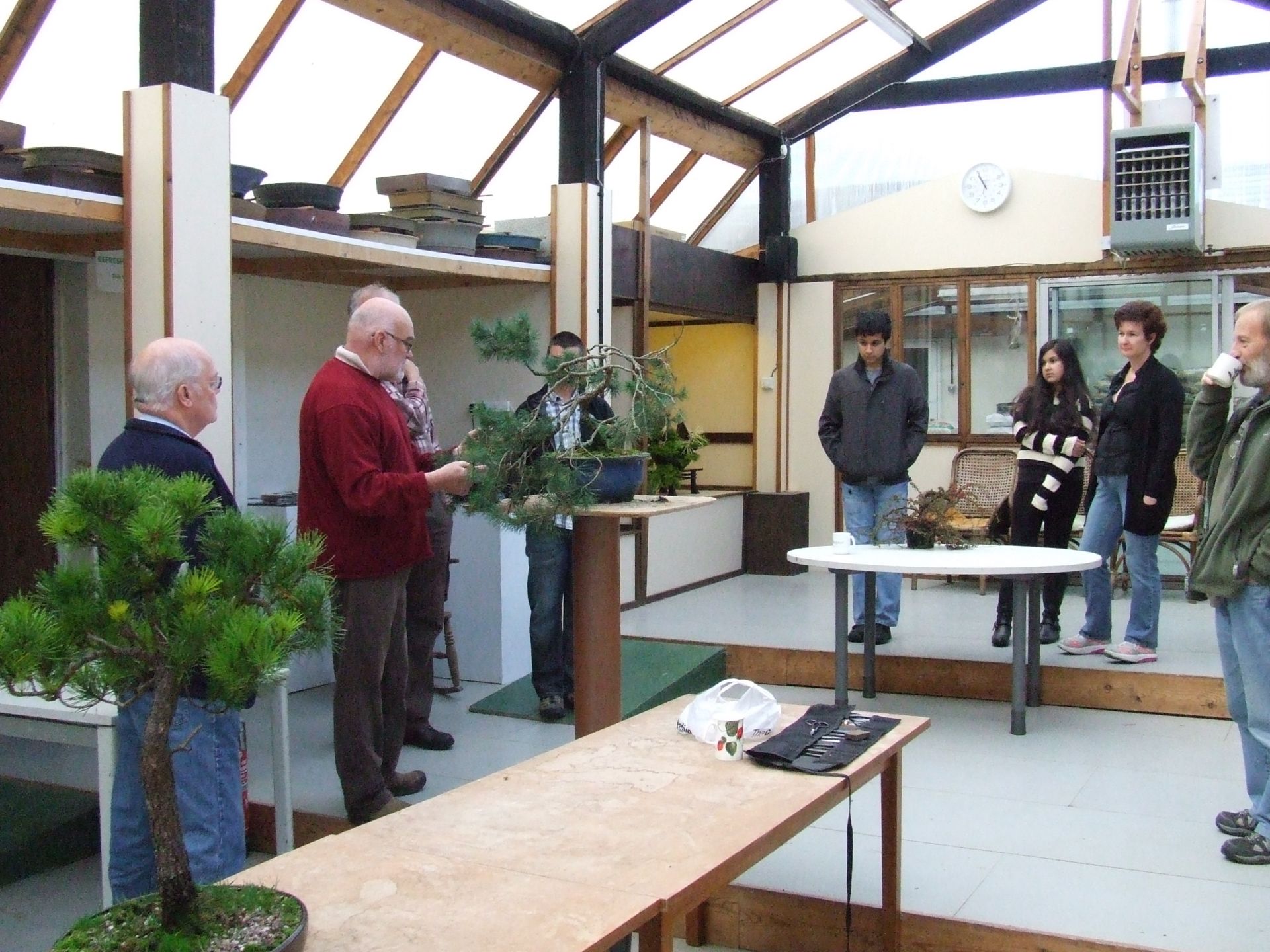 A photo of one of last years workshops.
I will post a report tomorrow night,so look back then to see how it went.