The weather was still nice to me and my four visitors tonight, there was a few missing due to holidays, but we still had a good time.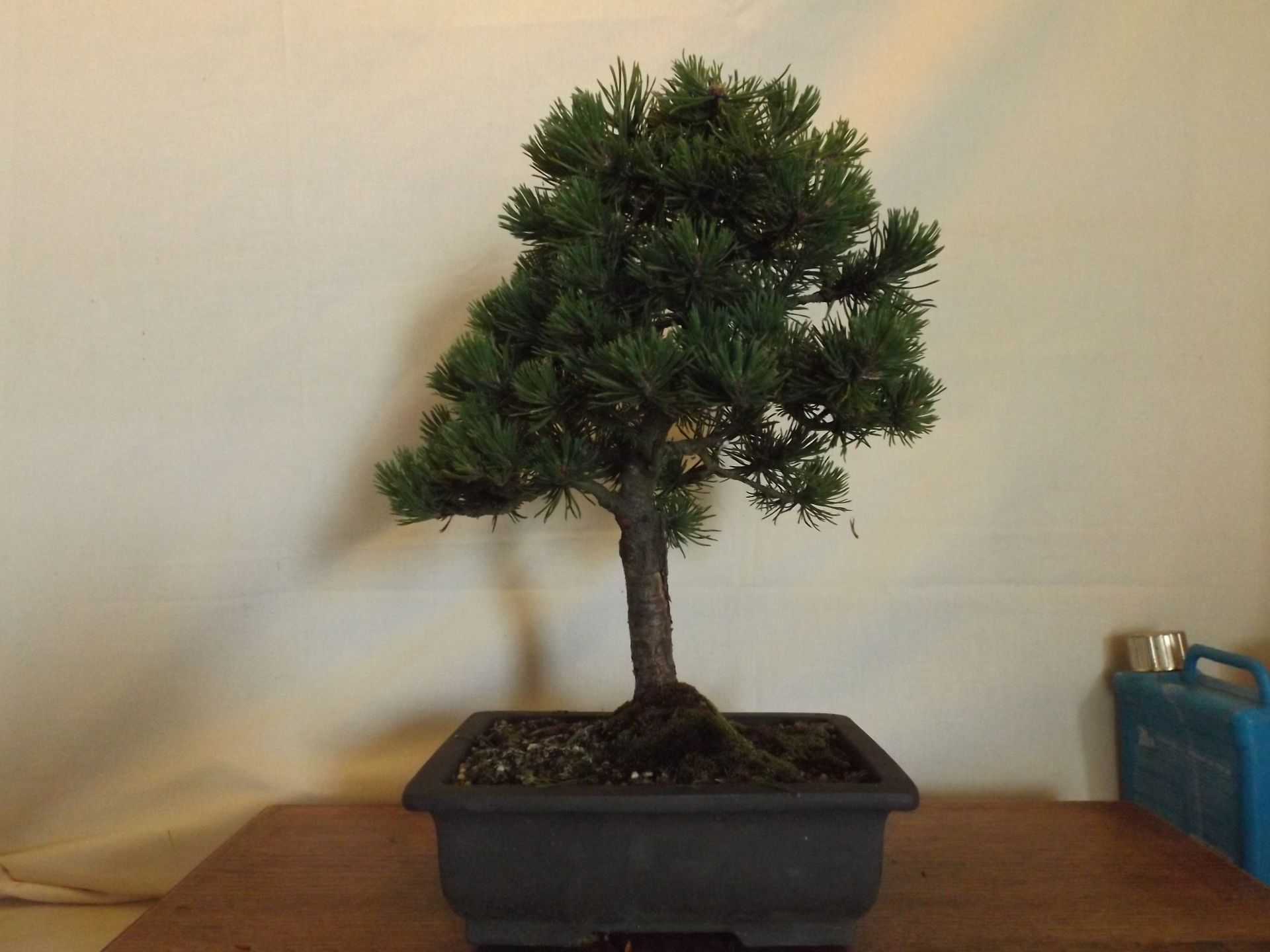 This first tree a Scottie brought by Ken M, we did a bit of pinching needles and a little clipping/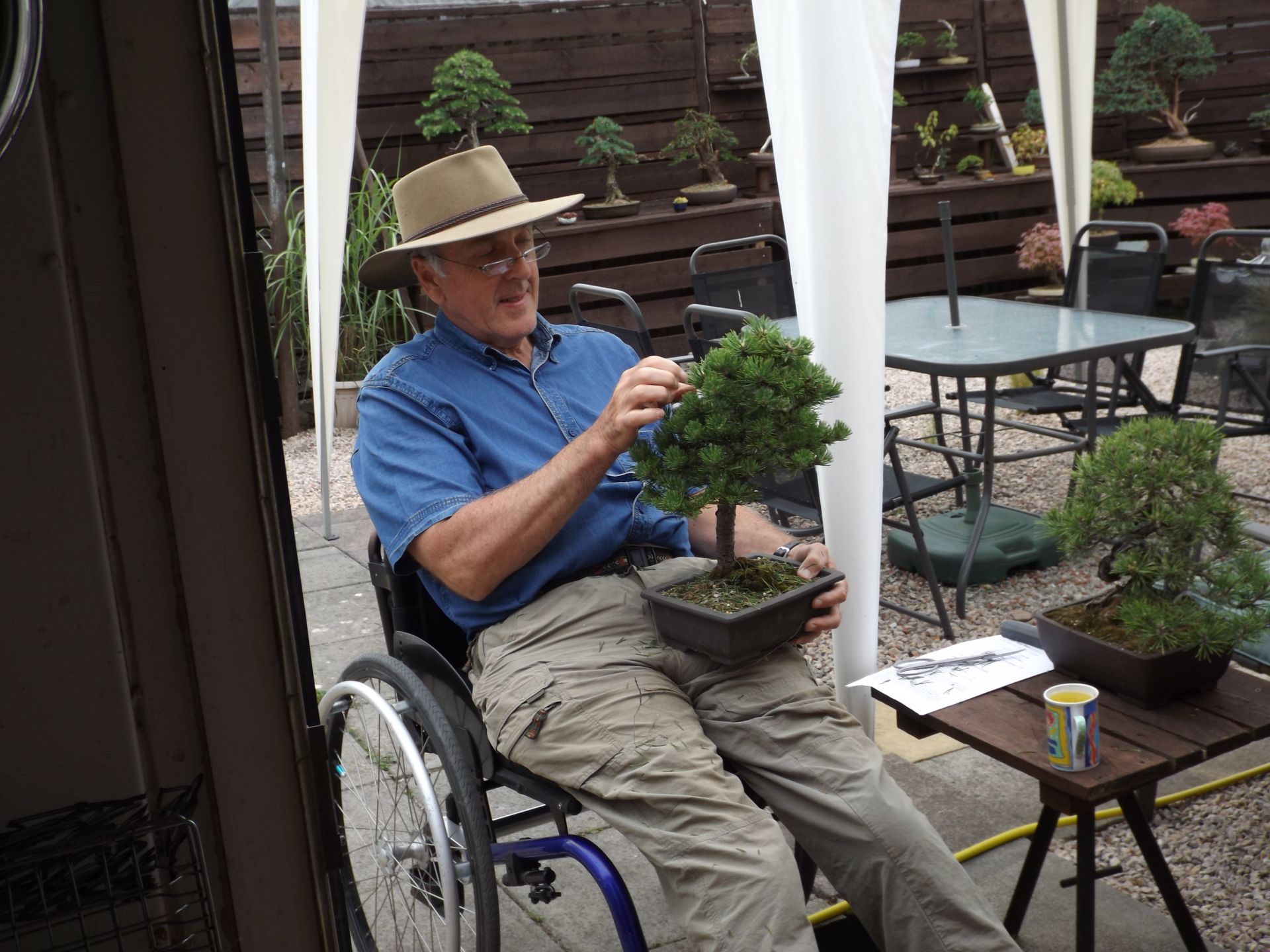 Here we see Ken trying to look natural, but he was posing really.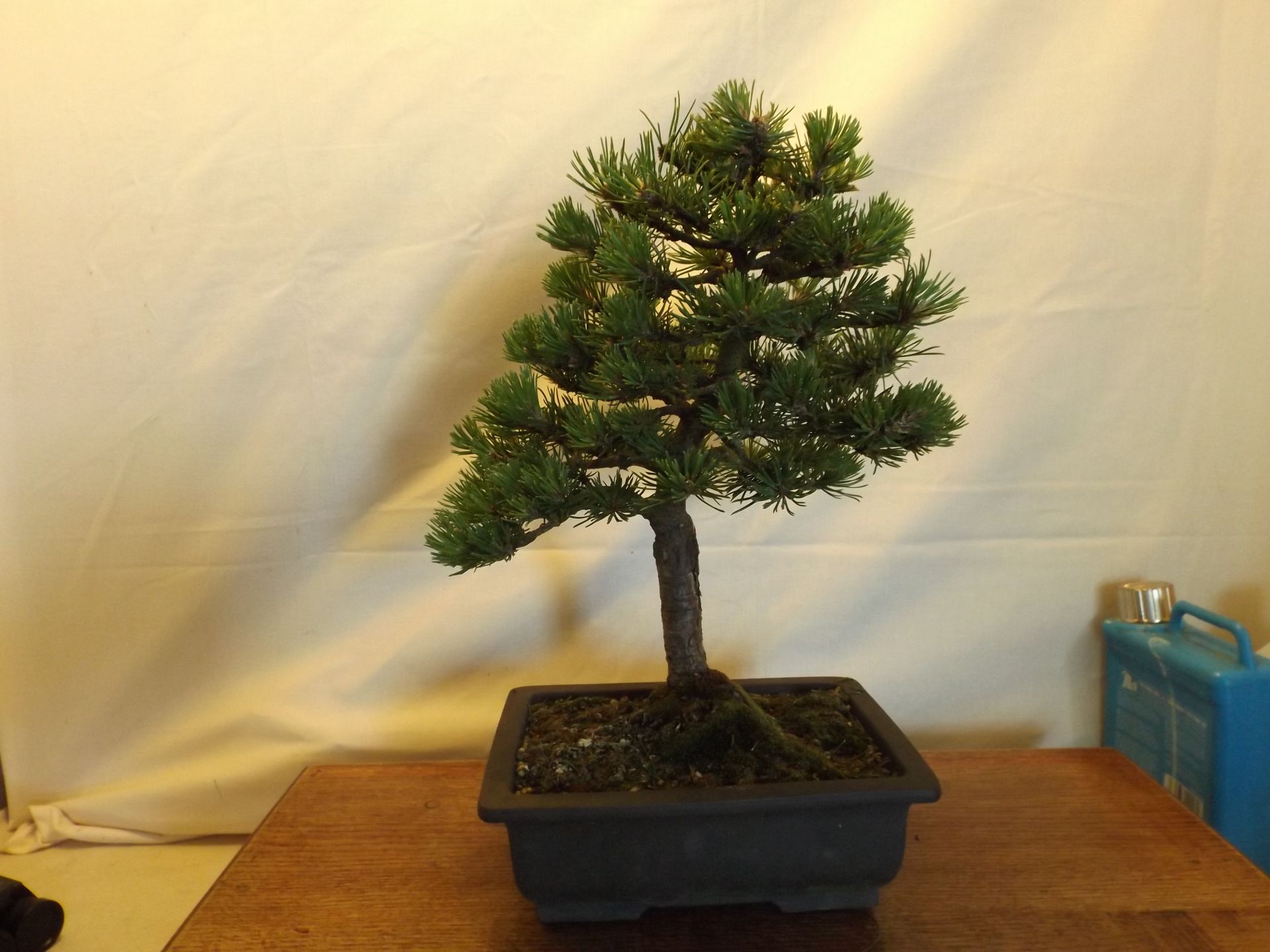 The tree after work, maybe next year we can get it into a smaller pot.
Paul M brought this Boulevard Sulpher spray and we changed it into a Literati.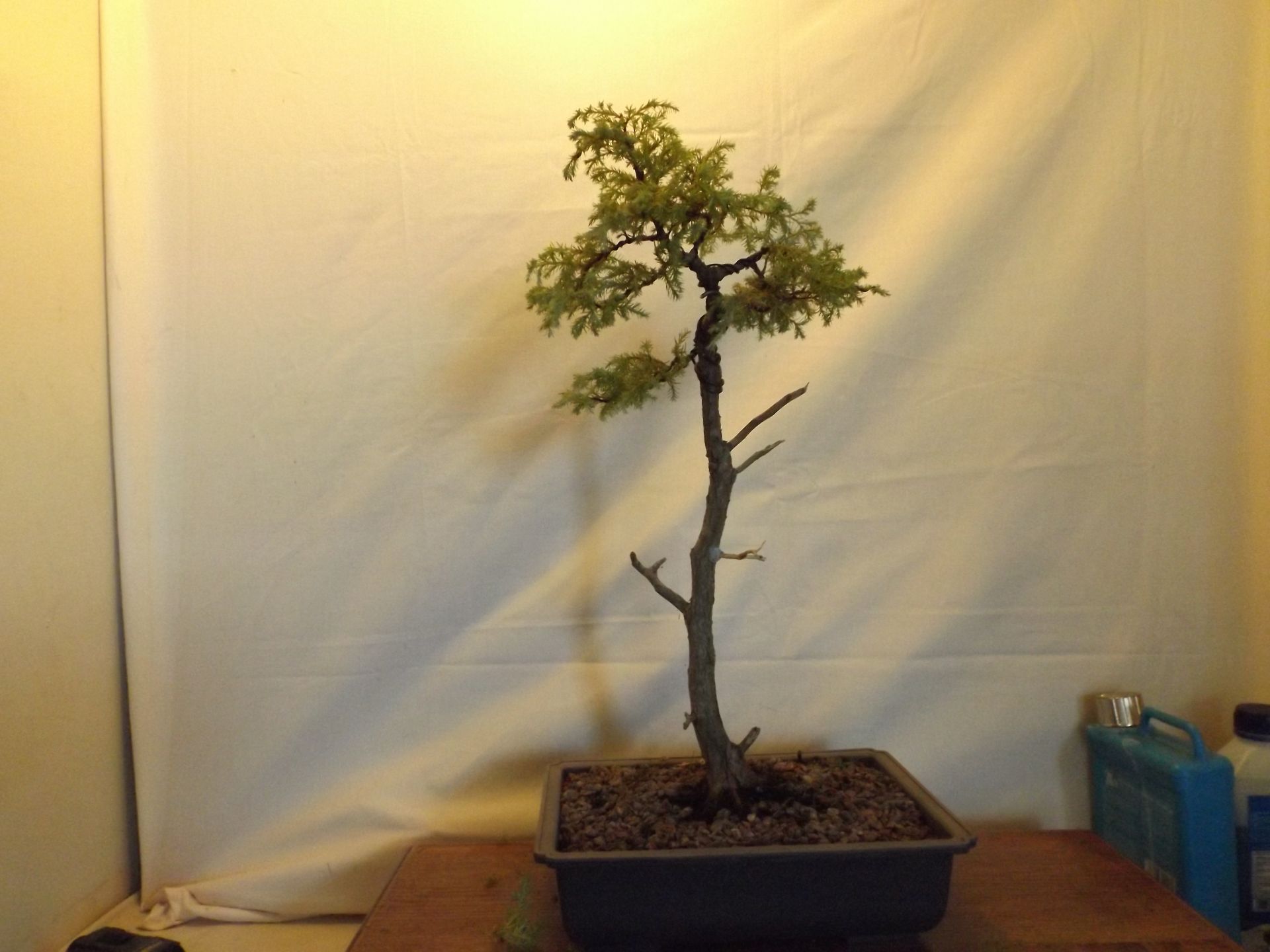 The big branch on the right was removed, because it was to thick and did not look natural where ever we placed it.Again it needs a better pot when we get the foliage and Jins sorted,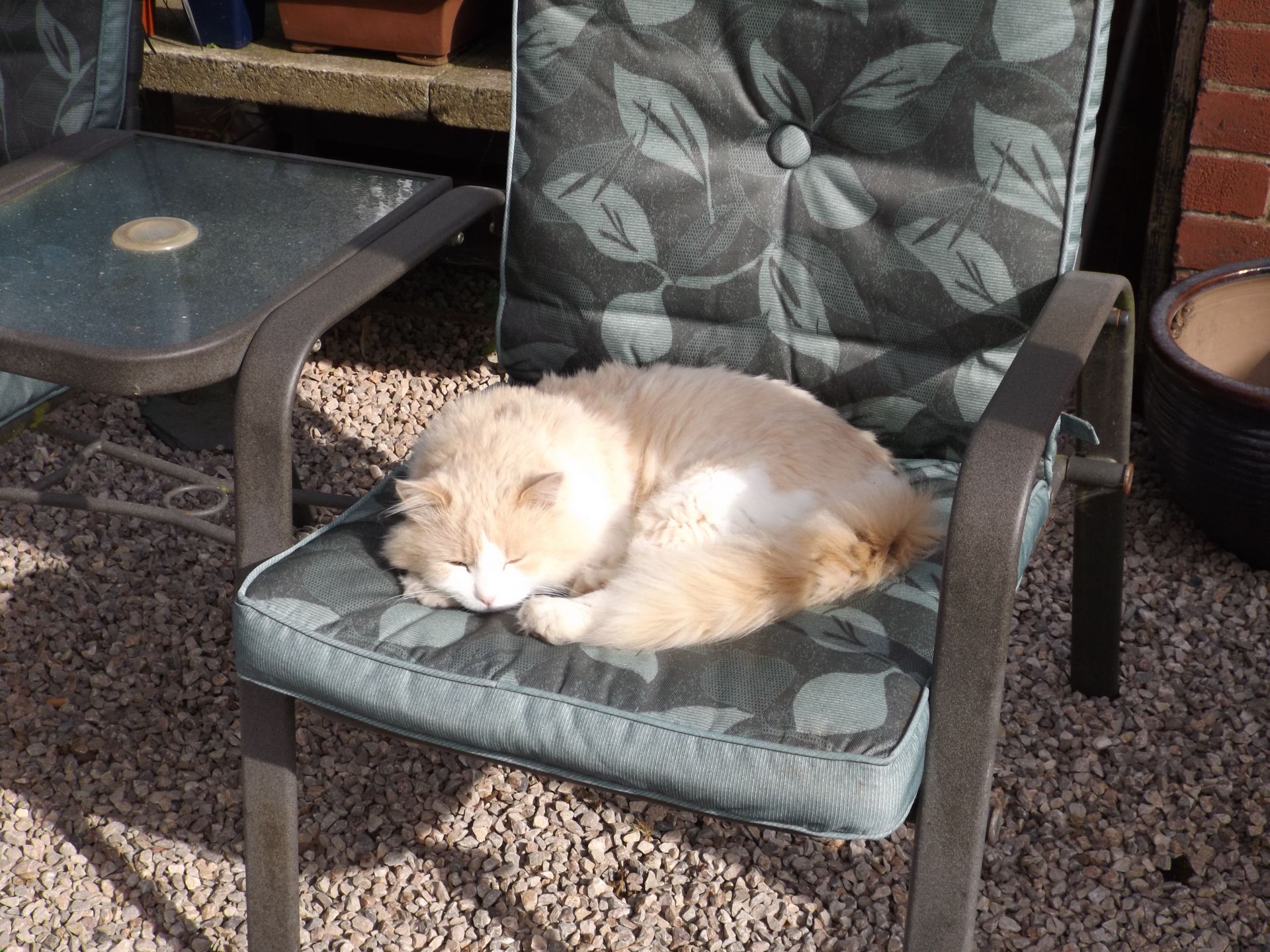 Even the cat wanted to join in.
Let's hope this good weather continues for a while longer.
.